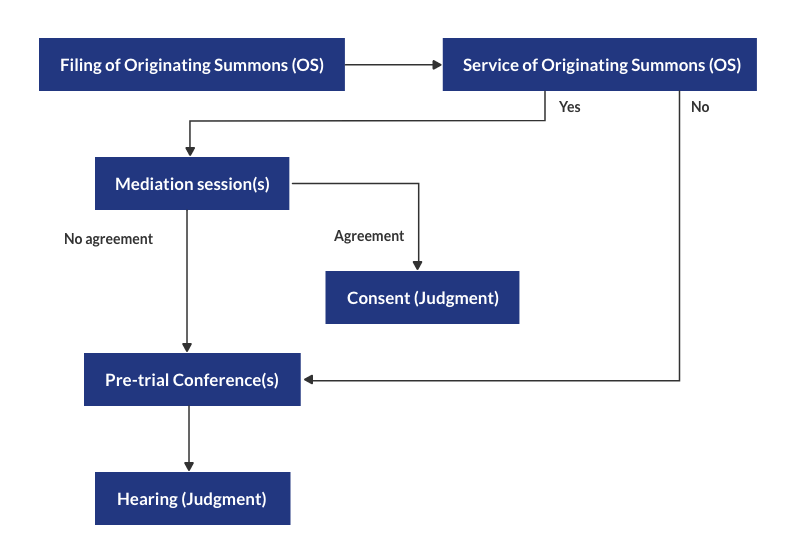 An application for nullity is commenced by filing an Originating Summons endorsed with a Case Statement in the appropriate form and with the required supporting documents. You must also file:
a Matrimonial Property Plan in the appropriate form if the matrimonial property is a HDB flat.
Advice and forms
The staff at Syariah Court is unable to dispense any legal advice or assist to draft the contents of any document. If you require legal advice, it would be in your best interests to consult a lawyer. You may refer to the list of lawyers on the website of the Law Society of Singapore
You can download the relevant forms required for filing from our website here.